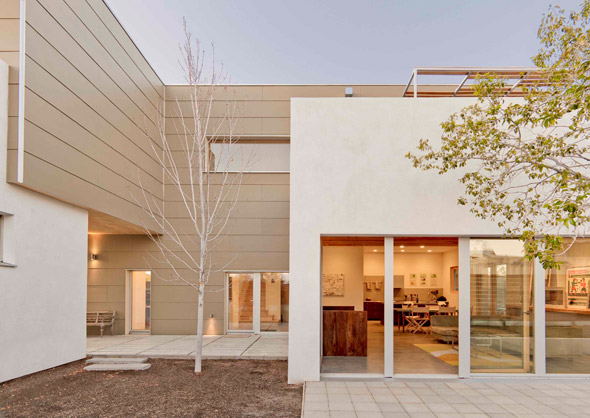 The Balance Project
DESIGNER: Jonah Stanford, NEEDBASED, INC.
928 Shoofly St. | Santa Fe | 87505
Built 2011; 3-bedroom, 4-bath, 3,400 square feet
Designed by Jonah Stanford of NEEDBASED INC., the Balance project is a small mixed-use infill condominium containing residential and professional office space including the NEEDBASED INC. architectural offices. It is so named "Balance" as it represents the manifestation of research in achieving balance between economic and environmental sustainability.
The project sits within the City of Santa Fe's Historic rail yard district and connects to bike trails, city parks, and local shopping and dining.
The first of their kind in the New Mexico, these buildings meet the German Passivhaus (Passive House) energy standard and use 90% less energy than typical houses yet achieve comparable construction costs. Reaching beyond energy reduction these buildings set a greater standard of environmental sustainability by achieving the highest possible sustainability rating by the National Home Builders Association, "Emerald" joining just four others in the state.